In 2020, the term PPE exploded in news headlines across the globe with the widespread usage of face and glove coverings for protection against Covid19. As a result, citizens worldwide suddenly learned more about personal protective equipment (PPE) than ever imagined.
Personal protective equipment, commonly called "PPE", is gear worn to minimize exposure to hazards that can cause serious workplace injuries and illnesses.
Even before the pandemic affected our day-to-day existence, many industries, including light rail transit (LRT) systems, were using PPE, and justly so.
Where possible, eliminating or substituting the hazard, engineering controls, or processes set in place can safeguard against injury; PPE is typically worn and used as a last line of defence. PPE use occurs when there is still some risk of encountering something hazardous after making all efforts to avoid a hazard altogether. Wearing PPE offers protection from respiratory, eye, ear, and face defence to hand, skin, head, and body protection; PPE saves lives!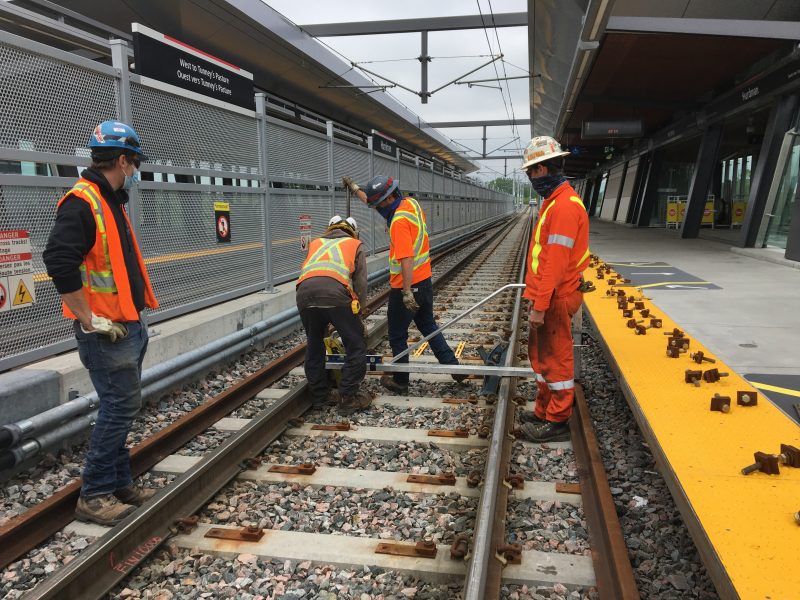 Proper use and selection of PPE are important: ensuring appropriate use and knowledge of available options. Rideau Transit Group and its subcontractors are leaders in their industry and knowledgeable of the best protection for their workforce. Employees are also engaged in our health and safety process through the worker safety committees to ensure meeting the needs of the PPE they use.
You will see RTM, Alstom crews, and other sub-contractors out-and-about performing daily, regular, and scheduled maintenance to Ottawa's LRT system wearing various PPE. Our technical crew members wear the most basic PPE: a CSA-approved hard hat, steel-toed boots, safety glasses, and a high visibility vest or jacket with reflective striping depending on the weather condition.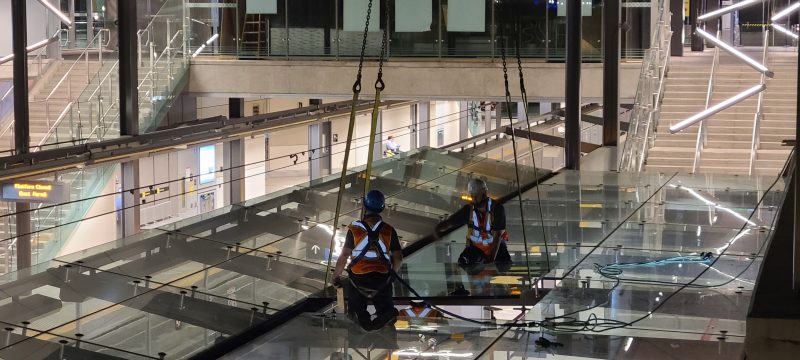 With various maintenance jobs and potential hazards present at work projects, additional PPE may be required, including but not limited to protective gloves when handling sharp or abrasive materials, hearing protection when working near loud equipment or tools, full face shields when grinding or using certain chemicals, respiratory equipment when there may be dust in the air, splash goggles when using hazardous liquids, and fall protection equipment when working above ground level. In addition, unique protective clothing, such as welding leathers for welding or grinding rails and flame-resistant clothing when working with live electricity, is also used.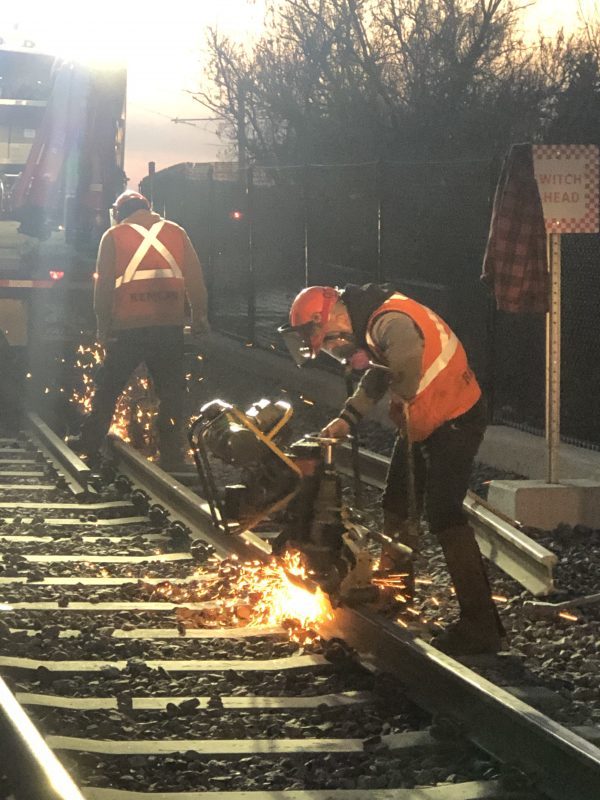 At Rideau Transit Group, we take strict measures to safeguard the lives of our employees and those using the LRT to commute across the city.
We've got you covered by keeping our workers protected!